We are for the pathfinders, the inquisitive, and those who want to make our complex world better.
CHRIS SPEED
[Director of Edinburgh Futures Institute]
a warm welcome to all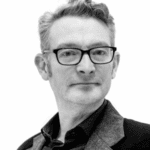 Welcome to the Edinburgh Futures Institute, an astonishing project that has taken many years to develop and is now delivering one of the most exciting curriculums, research cultures and innovation spaces across the UK and Europe.
Bringing together 21 schools across the University of Edinburgh and putting them into one space; one global space where we have online activity as well as in this extraordinary new building, the conversion of the Royal Infirmary right in the middle of Edinburgh.
Alongside the students are researchers, research centres, all collaborating through interdisciplinary lenses to produce an astonishing series of projects that address many of the social, environmental and economic concerns of the day.
Inside the building we'll host tenants who we collaborate with from civic, social, as well as commercial organisations, all wanting to work together to understand how best to address the big problems of our time, really addressing collaboratively the ideas of what it means to think about futures. So welcome to the Futures Institute and come and join us.
Latest news and thinking
Leveraging FinTech for public good: The Edinburgh Centre for Financial Innovations 
Financial Services & FinTech
In June 2023, the Edinburgh Futures Institute launched the Edinburgh Centre for Financial Innovations. Under the leadership of Professor Gbenga Ibikunle, the centre seeks to consolidate the University's existing strengths in financial technology research to promote responsible and impactful innovation.
We're moving into our new home
Edinburgh Futures Institute is moving into its stunning new home at the Old Royal Infirmary in phases over 2023/24.
New tenancy opportunities for organisations and businesses coming 2024/25.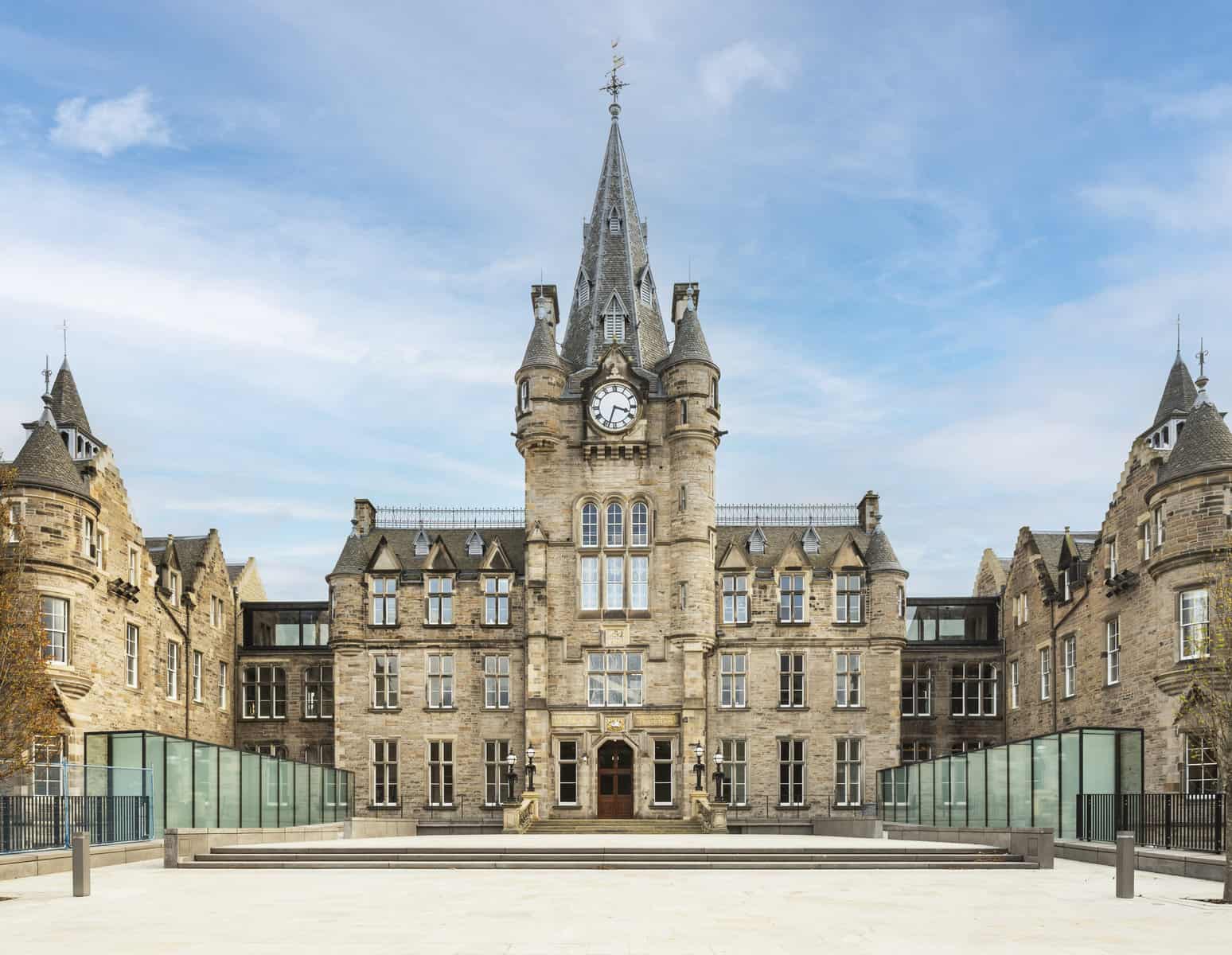 "With a philosophy of delivering challenge-led, transdisciplinary, multi-sector collaborations that innovate responsibly, the Data for Children Collaborative, is a living and breathing example of what Edinburgh Futures Institute is all about – using novel approaches to build better futures."

Alex Hutchison, Programme Director, Data for Children Collaborative
"The Edinburgh Futures Institute is an integral part of the University of Edinburgh and our future. It is an integral part of our commitment to the local communities in which we operate and for our place in the world. Recognising that the biggest challenges facing society are complex and multi-layered, and that insight and innovation often comes from bringing together expertise across different disciplines, the Futures Institute is creating a new environment for learning, teaching, research and engagement. It is doing so side-by-side with communities, business and industry and governments."

Professor Peter Mathieson, Principal and Vice-Chancellor of the University of Edinburgh