Hybrid Event
Hybrid Event
5th May
7:00 PM
–
9:00 PM
BST
Join us for the opening of the second New Real Salon, which kicks off a series of events across the weekend of 5-7 May 2023:
The New Real Expose: The Algorithmic Turn (ticketed, 5 May 2023, 7-9pm, Inspace)
This event brings to light the relationship between the artist and AI technology. At times of upheaval, artists are at the forefront, helping to illuminate the ways emerging technology impacts on life at a profound level. The New Real's research themes look to reimagine interactions between humans and machines, increase accessibility and interpretability for artists, and foster transformative intelligent experiences for audiences.
The New Real's research team and our newly commissioned artist will present insights into what is happening in this area and new work currently in development using The New Real Observatory Platform, an unboxed AI tool created with and for artists. This tool provides artists with access to directly manipulate a model, in order to enable profound artistic experiments with AI. We believe this can lead to better art, and also provides a basis to probe and question urgent issues of today.
The New Real Hackathon: Turning the Algorithm (drop-in, Inspace)
In the first ever The New Real Hackathon we are inviting developers, creatives and scientists, and digital explorers of any kind – to rapidly and collaboratively articulate and engineer a response to the set challenge of developing understanding between machine learning algorithms and their human users.
Teams will have about 24 hours to analyse, probe, work with and break generative machine learning tools, both those openly available online as well as The New Real Observatory platform (image and text processing). Some preparatory work is envisaged. Mentors from The New Real will be on hand to help with any questions and arising issues.
Applications will open on The New Real's website: https://newreal.cc/events/hackathon, where you can now register to receive updates and a reminder when the application opens. *Sign up for this Hackthon is by application, which will launch 2 months prior to the event.
Speaker Biographies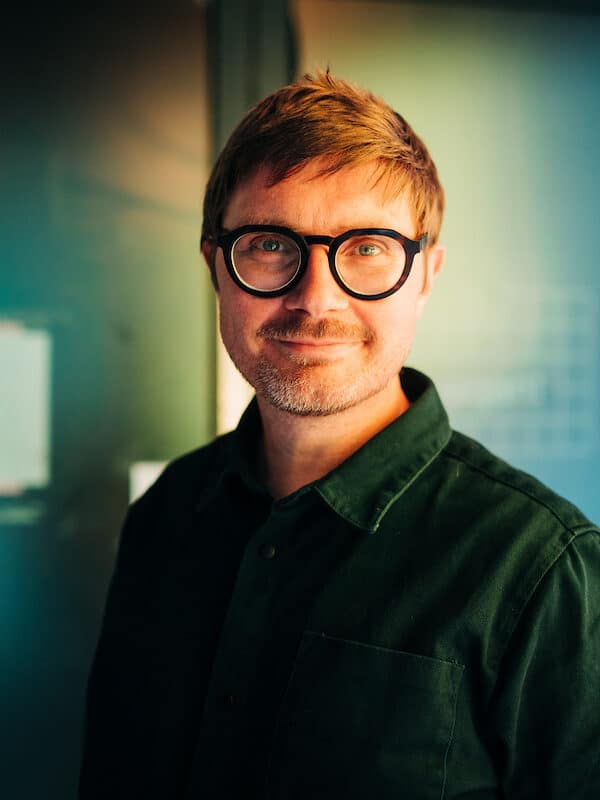 Professor Drew Hemment is The New Real's founder and principal investigator. Drew is an artist, designer and academic researcher, who over 25 years has been one of the key figures who has shaped the field of digital art and culture. He is Professor of Data Arts and Society, Chancellors Fellow and Director of Festival Futures at Edinburgh Futures Institute and Edinburgh College of Art within University of Edinburgh. He presently leads The New Real and Experiential AI in partnership with the Alan Turing Institute and Edinburgh's Festivals, supporting significant new artistic works, and exploring new paradigms for creative, fair and inclusive AI.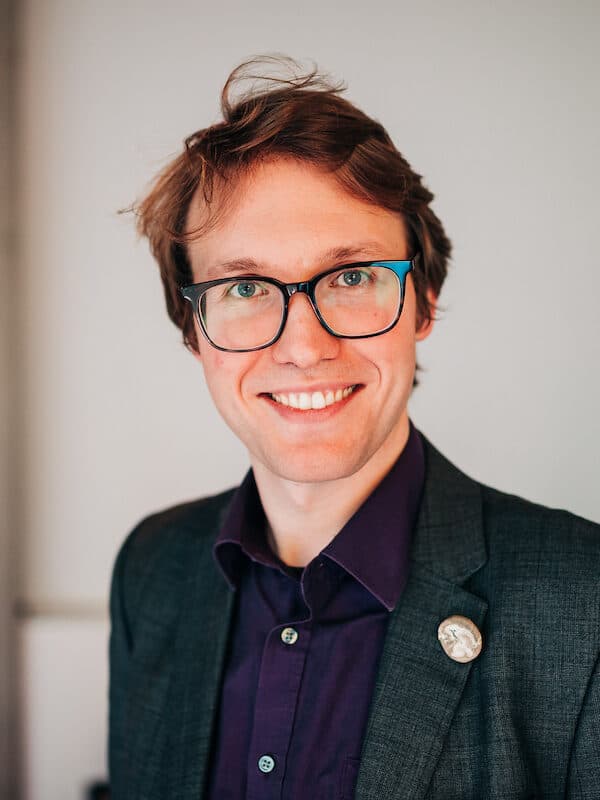 Matjaz Vidmar is The New Real's co-investigator, an interdisciplinary researcher, lecturer and strategist at the University of Edinburgh. He is an (Astro)Physicist by training, now examining innovation processes and (inter-)organisational learning and change, as well as other social dimensions of emerging technologies. He has an interest in using experiential Ai to create intimate interpretations of global datasets, in particular from Space & Satellite data, to influence sustainable development through futures thinking/literacy tools. He co-leads the delivery of the research portfolio of The New Real programme.
Event Partners
The New Real
Established in 2019, The New Real is a unique hub for AI, creativity and futures research. It is a partnership between the University of Edinburgh, Alan Turing Institute, and Edinburgh's Festivals. Its research explores how AI impacts on life at a profound level, often interacting with us in fascinating and unanticipated ways, and illuminates how emerging technology can become a creative, playful and deeply impactful part of everyday living.
The New Real team believes that art and creativity can help to radically change how we think about AI design, moving beyond the current paradigm of learning patterns from large amounts of data, to embrace human traits such as bias, disagreement, and uncertainty as a signal with creative potential rather than noise that needs to be removed. They devise imaginative ways to experiment with new experiences, practices, infrastructures and business models, and to empower people be agents of positive change. See more at: www.newreal.cc
The Alan Turing Institute
The Alan Turing Institute is the national institute for data science and artificial intelligence, with headquarters at the British Library.
The Scottish AI Alliance
Delivering Scotland's AI Strategy Scotland's AI Strategy. It was launched in March 2021 with a vision for Scotland to become a leader in the development and use of trustworthy, ethical and inclusive AI. The Scottish AI Alliance is the body tasked with delivering this vision and the actions outlined in the strategy. It is a partnership between The Data Lab and the Scottish Government.
Please note this is a hybrid event. Streaming will be lived-captioned.
Important notice: This event will be photographed/recorded and images may be used for future marketing, promotional or archive purposes. If you would prefer not to be photographed please let us know at the event.