Vikki Jones joined Creative Informatics (CI), a research and development project funded by Arts and Humanities Research Council as part of the UK-wide Creative Industries Clusters programme in 2021. Her previous work explored equitable futures for Edinburgh's cultural sector. This experience influenced her current research on participatory futuring work, an approach that includes exploring, imagining, and collectively designing the landscape for possible futures. Her work is best showcased in the production of FestForward Magazine.
FestForward Magazine
Produced in 2022, FestForward is a fictional magazine written to stimulate conversation about equitable and sustainable digital futures in the festivals and cultural sectors in Edinburgh and South East Scotland. One of the central aims of this research project is to understand how to have conversations about possible futures that do not necessarily lead down a dystopian path.
The team used speculative design tools as guides to gain constructive input and feedback from invited participants who contribute to their research, using the participatory futuring work approach. Partnering with design team Andthen, Vikki and the CI team used data from research interviews to create "provotype" (provocative prototype) scenarios. They then used these provotypes in workshops with people working in Edinburgh's festivals sector to inform the making of the FestForward magazine.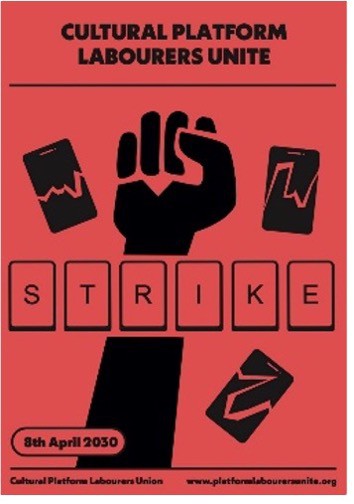 The content of the magazine was created by narrowing down the focus towards the theme of "festival futures." The project aimed to collect data that can help inform the re-shaping and securing of Edinburgh's festival scene in the future.
Through the production of FestForward, Vikki and the research team aimed to explore what being a festival city means for the city at a broad level, as well as at a community and grassroots level. One question they asked was: "How does Edinburgh maintain an international focus as a big festival city, while at the same time balancing reputation and cultural provision with other interests and local stakeholders?"
Vikki explains the language of "creative economies" has been useful to her research. She says:
"We have a natural inclination to separate economies and culture. And maybe when we start to think about how those two things intersect, we can have some interesting conversations about where the economic imperative starts to overtake the cultural imperative and actually whether the two always have to be working in conflict."
Creative Informatics Lab: Festival Futures
In April 2023, Vikki and colleagues held the Creative Informatics Lab: Festival Futures at The Biscuit Factory in Edinburgh. The event aimed to share themes, ideas, and methods used to produce FestForward magazine to the wider public.
In a Festival Futures workshop, participants acted as journalists for the FestForward magazine. Participants were asked to imagine stories for FestForward in the year 2030, a fictional future when the magazine is recognised as Scotland's leading cultural publication. They were provided with newspaper story templates on which to write headlines, story outlines, and images.
Through its various stories collected from individuals and organisations within Edinburgh's cultural sector, FestForward magazine and the research that it informed is an example of how we can think about data beyond quantitative means. The stories collected through FestForward are an innovative way of collecting and analysing current challenges and imagining hopeful and possible futures for our creative communities.
Further links and information
Vikki Jones – Research Profile